I'm almost done!!
I'm using the handles I bought for my organdi bag.
(As I'm still disgruntled about the price markup, I've decided to order
smaller handles
for that project.)
Anyway, I've finished the body, now all I need is fabric for the lining. Just what my craft budget needs, a trip to G-Street ;-)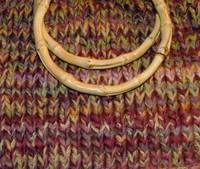 Here's a closeup...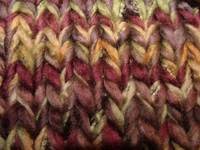 this yarn is so soft and fluffy, I think I need to get more....